The Attorney-General's Chambers
Before Independence
The Attorney-General was originally an ex-officio member of the Legislative Council.
When the constitutional system of Jamaica was reformed in 1944 the Attorney-General retained the position as a member of the policy making Executive Council and this continued until 1957, when the Council of Ministers was established.  During this time he remained the sole nominated member of the Legislative Council, until the Legislative Council was altered in the Constitution granting internal self-government in 1959.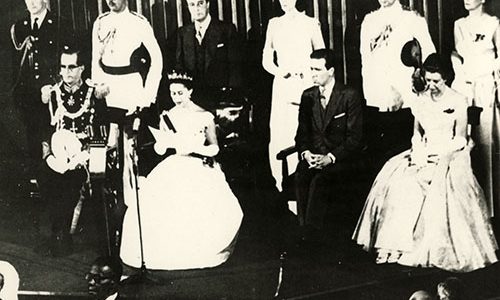 There was an Attorney-General's Chambers ("the Chambers") responsible for both civil and criminal proceedings, as well as giving general legal advice on legislation.  At that time, however, the Chambers did not work on international affairs, as before independence Jamaica had no responsibility for foreign affairs.
The Chambers was thus divested of responsibility for criminal prosecutions and the office of the Director of Public Prosecutions (DPP) was created in 1962.  The Office of the DPP was allocated staff from among the attorneys in the Chambers.  The first DPP was Mr. William Swaby who had been an Assistant Attorney-General, while the First Attorney-General on independence was Hon. Victor Grant, Q.C. a former member of the Attorney-General's Chambers.  The DPP's office and the Chambers remained in the same building until 1976 when the Chambers moved to the Mutual Life Building on Barry Street.
Independence
The appointment of the Attorney-General was extensively discussed when the independence Constitution was being drafted.  The result was that the Attorney-General would be politically appointed, and that he would be the principal legal adviser to the Government, while criminal proceedings would be vested in the newly constituted office of Director of Public Prosecutions, who would be a permanent public officer.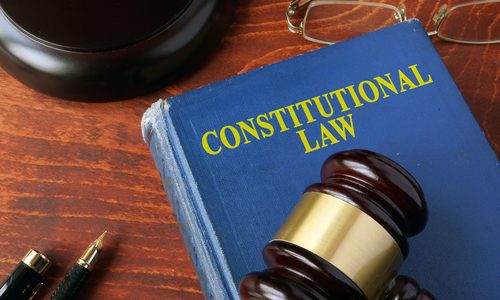 The members of the Chambers were Barristers.  There was a Crown Solicitor's Office staffed primarily with Solicitors.  The office would prepare and file court documents and instruct members of the Attorney-General's Chambers to appear as counsel.  The office also did land transfers, conveyance matters and matters relating to permits.
In addition, before the creation of an Office of Parliamentary Counsel, the Chambers would be responsible for the drafting of legislation.
Fusion of the profession
With the passage of the Legal Profession Act in 1972 the profession was fused and Barristers and Solicitors became Attorneys-at-Law with the same training and rights.  The Crown Solicitor's Office was thereafter absorbed into the Chambers.  The Crown Proceedings Act in section 14 required the indication of a prescribed officer, on whom documents were to be served.  The Crown Solicitor retained that title until 1979 when Len Tomlinson retired.  Thereafter the position of the Director of State Proceedings was created in compliance with the requirements of the Crown Proceedings Act.  Ms. Marjorie Harrison was appointed as the first Director of States Proceedings in 1979.  The second appointee to the post was Mr. Wentworth Coke.